A team that recognizes, grows and
shares talent with its customers
2006 Moebius Design is founded
Moebius Design was founded by Dirk Van Maele and Bart Haesendonck with a clear vision: the best designers and engineers have in-depth knowledge, extensive fields of interest and an open and critical mind.
2016 Moebius joins Verhaert Masters in Innovation and becomes Moebius Consulting
By merging the strengths of both Verhaert and Moebius, we could offer a broader platform of technical disciplines such as electronic design engineering.
2018 Moebius Consulting launches the Master Classes
The Master Classes connect companies and talents. We design unique coaching programs to give consultants the motivation to start in the fascinating world of innovation.
2022 elva Consultancy joins Moebius Consulting
elva and Moebius joined forces to help customers build and scale up innovation teams faster and with the right capabilities.
Moebius Consulting and elva Consultancy becomes Verhaert On-site Consulting
Moebius Consulting and elva Consultancy joined forces and offer on-site services under the unifying brand Verhaert On-site Consulting. Their focus is to help customers to build and scale up innovation teams faster and with the right capabilities to address specific challenges and opportunities.
Our group Verhaert Masters in Innovation
Verhaert Masters in Innovation is a pioneering product innovation group with innovation centres in Kruibeke, Nivelle, Kortrijk, Ghent, Antwerp, Utrecht and Aveiro. We work cross-sectorally to share best practices and experts in innovation in different industries.
Within our group, Verhaert Masters in Innovation, Verhaert Consulting is your partner giving you access to the acquisition of innovation talent and the strengthening of your innovation capacity.
As an employee, you're part of our group, a community of talented people. Their mission is to master innovation, so we can create a better world for all of us. Give them a variety of projects in various fields and the chance to develop both their technical and communication skills, and you get driven and committed experts.
Our team
We're always willing to sit around the table and discuss your product (idea), problem or desire. Send us a message or call us and we'll see how we can help each other. Signing an NDA is always possible.
Are you a candidate looking for a new job or a partner looking for candidates? Feel free to get in touch with us!
Dirk Van Maele
Managing Director
Nancy Delporte
Office Assistant
Sandy De Bock
Recruiter & Talent Coach
Jolien Gebruers
Administration & HR Support
Philip Vlaminck
Sales Coordinator
Lobke Werbrouck
Financial Support & Consultancy Backoffice
Charlotte Calmeyn
Business Coach
Johanna De Clippel
Business Coach
Tomislav Kunstek
Business Coach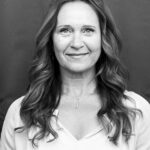 Peggy Verreyken
Business Coach
Verhaert Consulting is proud to be the largest engineering consultancy company in Belgium with more than 100 engineers working on-site for our customers.
years of pioneering innovation
million euros consolidated IR&D turnover
products developed (and still counting)