The best designers and engineers are people with a broad knowledge, large fields of interest and an open, critical mind. Talent is the success of every organization. As an organization you need to dare to invest in recruiting, retaining and developing your employees. These are the key activities of Verhaert On-site Consulting.
Talent is not necessarily innate. In developing your talent, skills are important, they are shaped by experience and training. The power of Verhaert Consulting lies in our tools to shape talent: a customized training, a connecting program and our own academy. That way our consultants have a backpack filled with hard and soft skills to support customers in their innovation trajectories. Experience that is shared, but also acquired.
For customers
Talent in innovation
Recruiting talented employees is a priority for innovative companies.
More information about the MyTalent programme can be found on the website of the Verhaert Masters in Innovation group .

Questions about this program?
Sedac Mecobel highly values motivation and commitment when hiring recently graduated contractors. These are certainly characteristics of Cyril. In addition, he knows how to communicate a proposal in a well-founded manner. This in combination with his creativity ensures a successful collaboration.
Tristan brings a fresh set of eyes on our infrared experiments. He demonstrates the right balance between down-to-earth engineering and innovative, out-of-the-box exploration. Tristan took a running start at Xenics and has developed into a key contributor to the test and characterization team in only a few months.
Pieter Deroo, Director Camera Development at
Xenics
Following many years of successful collaboration with Verhaert Consulting, we now have a new employee who has completed the Masterclass program. Thanks to the candidate's quality and the prelude to the Masterclass program, we have a productive team member who was fully up and running in a short period of time.
Onboarding sessions

"Connecting talented graduates with innovative companies"
The onboarding sessions aim to link innovative companies with promising recent graduates, young talent we strongly believe in. During instructive sessions, we provide them with fascinating lectures, intensive training and workshops from passionate experts in various disciplines. This way they have the necessary tools and insights to sharpen their soft skills.
Which they can immediately apply when they start working as junior consultants. This unique coaching program gives them exclusive access to the interesting world of innovation, consultancy and technology during their first year at Verhaert Consulting.
Onboarding sessions in retrospect
The third day was in a beautiful location with view on the Antwerp harbor. I found the workshop where we had to redesign a product by looking how it is used a lot of fun. Because these days are very interactive, they make you remember the material more easily and thus I am more likely to apply them in my daily life.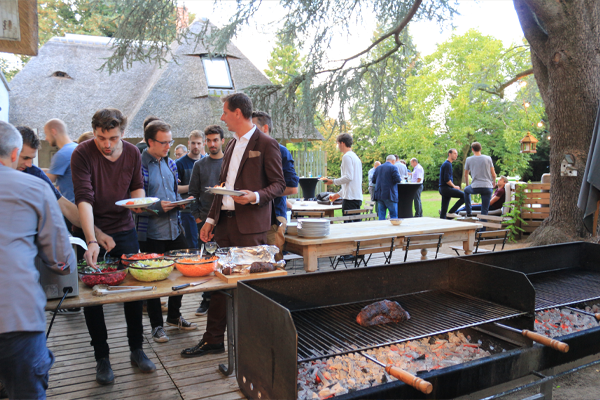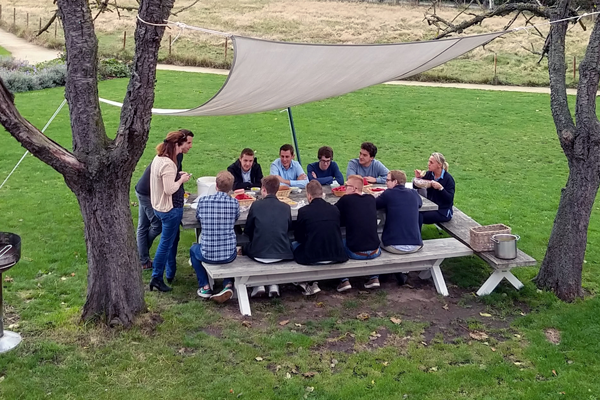 I was not introduced to the perfect company, but to the company as it is, down to earth, ambitious and growing, with its strengths and challenges. With its people as individual persons, not as their job titles alone. As a new employee, the onboarding days gave me a sense of what separates the different technical, business, marketing, innovation departments and also what brings them together.
Daniel Gheorghita, AI System Engineer at
Verhaert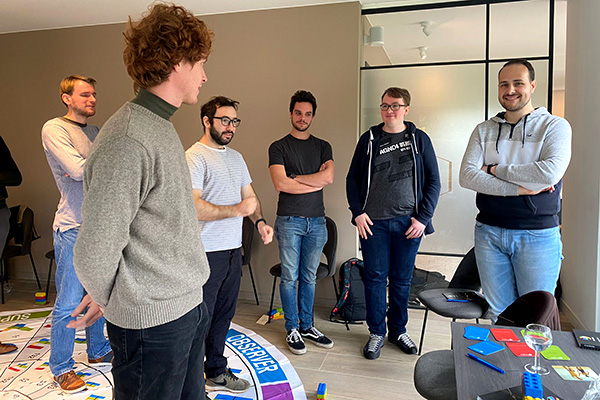 During this day I found that my own personality assessment was quite
fitting and so I also learned a bit about myself. The 4th day was about presentation and communication. This was very interesting and I learned how you can change your communication to influence other people. This is a day I will definitely think back on when I have a big presentation coming up.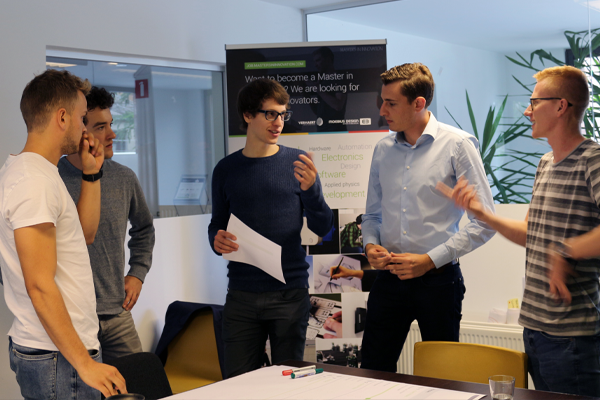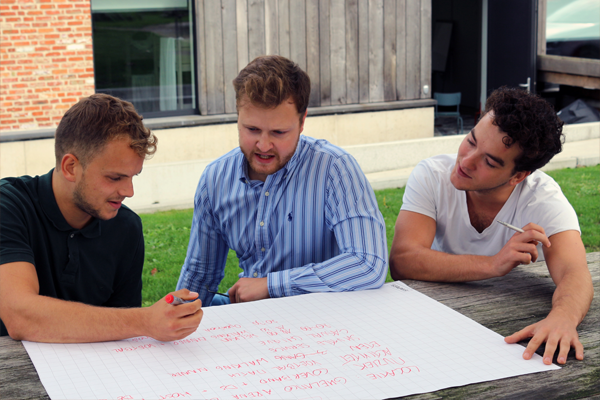 The onboarding days confirmed two of the first impressions I had during my first weeks at Verhaert. Firstly, Verhaert is a multi-facetted company which delivers top-notch output created by highly skilled people, which makes it a very demanding environment. But secondly, I would describe the atmosphere as casual kind, helpful and, when appropriate, playful.
I felt immediately welcome.
Stefan Vandervelden, Project Manager at
Verhaert